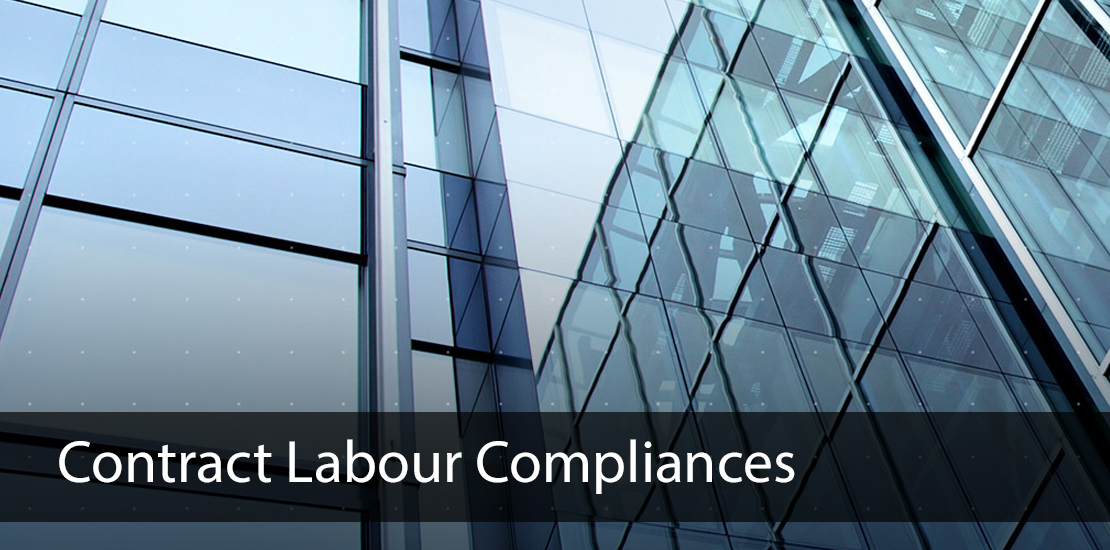 The practice of employing contract labour through contractors and other agencies is prevalent across nations and industries in different occupations including skilled, semi-skilled and unskilled work. Today it has become a global phenomenon, and looking into the market driven economy, organisations has to hire short term or temporary skilled or unskilled manpower to address occasional upsurge in demand. Employer have to guard and check against double fraud by the contractor at the cost of the poor contract workers and also ensure that the prescribed social security and other benefits are extended to the contract worker. In case of non-compliance employer will be held responsible for the benefits payable to contract labour.
Our Services! What We Do.
Registration and Amendment of Certificate under Contract Labour Act
Issuance of Labour License under Contract Labour Act.
Registration and amendment of Certificate under BOCW Act
Maintenance Separately Compliance records of every Contractors required under ESI & EPF Inspection in statutory format.
Periodical preparation & submission of all statutory registers & returns as per statutory periodicity.
Liaising with Government Authorities during or after inspections / visits or otherwise
Support in drafting responses to Government Notices & Observations
Web – based Module to track Monthly contractor Compliances for PAN India Locations
Carry Monthly Bill Verification Process for all Labour Law Compliances applicable to the contractor and required at the time of inspections.
Advantage with G&CC
In house developed Software to meet your particular requirements.
Single Point of Contact for all Contractor Compliances.
Good Liaison with the Government Departments
Experience of handling green field project.
Advisory services on wage structuring as per Central/State Laws.
Expertise in handling large volume data & multi locations across the country.
Our Simplified Solutions for Diversified Compliances
PF & ESIC Compliance Services
Shop & Establishment Compliances
Payroll Processing Services
Labour Laws Licencing Services
Factory Act Compliances
Factory Building Plan/Licence Approval
Exemption Permission under Labour Laws
Vendor Compliance Management
Handling Departmental Inspections
Liaising with Authorities
Labour Laws Compliances
Notice Board Compliances