SACHIN GUPTA
CHIEF EXECUTIVE OFFICER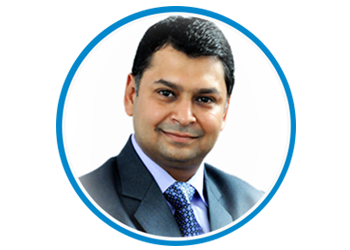 Mr. Sachin Gupta is the founder and CEO of Gupta & Company Consultants (G&CC), a well – known HR Labour Compliance Outsourcing firm headquartered in Gurgaon.
Mr. Sachin Gupta is a Commerce Graduate and completed his Master's in Business Administration (Spl.in Human Resource) and further obtained a LLB Degree to strengthen his knowledge.
He is very enterprising and entrepreneurial person and has spent more than a decade in building G&CC into a premier HR Compliance Outsourcing Service provider that's bringing innovation to the industry.Sachin Gupta is extremely knowledgeable with regard to employment laws and employee relations.
Sachin Gupta hands-on leadership has been instrumental in driving growth every year since the company's inception and now catering to the HR compliance needs of more than 250 clients PAN India. His approach has enriched the company culture and inspires employees to harness their own interests within the industry. This has led to the development of internal initiatives at G&CC and its employee's strength from 02 team members to 70+ core team members.
He is able to utilise his strong commerce knowledge, along with his strategic understandingofemployment Laws Compliances, at the time of Inspections that really helped the client business needs.
The aforementioned technical and personal skills enable Sachin Gupta to build strong working relationships with clients. His pragmatic approach, coupled with his natural warmth, ensures credibility and influence at all levels of an organisation.
Sachin Gupta has pioneered redefining the Establishment and Vendor Compliance model, which is focused on building better companies and directly impacting its clients' bottom lines through a customizable Compliance solution with surety of 100% Compliance and 100% Peace of Mind.
He regularly participates in industry conferences and representing various Industrial Associations at different forums.
Request A Quote
If you'd like a free consultation, please start by completing the form: