NARESH GUPTADEPUTY DIRECTOR (RETD.)
FROM ESI CORPORATION, NEW DELHI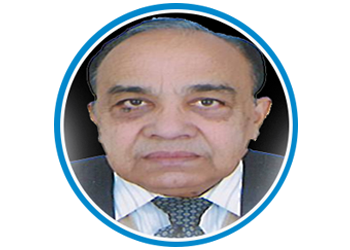 N.K. Gupta joined the ESI Corporation as Inspector in 1982 after qualifying the all India competitive examination of ESI Inspector. He has worked as Enforcement Officer / Branch Manager about 15 years in Rajasthan and Delhi Region.
He was promoted as Assistant Director in 1997 and Deputy Director in 2005. He has worked as Revenue Officer, in Punjab Region, Haryana Region, Sub Regional Office, Gurgaon and Sub Regional Office, Okhla (New Delhi) for about 16 years.
After serving the ESI Corporation for 31 years, he took voluntary retirement from the services of ESI Corporation in October-2013. At present, he is looking after, all ESI matters including appeal under Section 45AA. He is well aware with Rules and Regulations of ESI.
Since, he has served the ESI Corporation for 31 years in various capacities, he got vast experience/practical knowledge of various problems and their solutions faced in implementation of ESI Act.
Request A Quote
If you'd like a free consultation, please start by completing the form: